Please find here a short list of top importers in Asia. Contact us for any search on a specific country/area, we will try to help you to find importers who fits your expectations.
---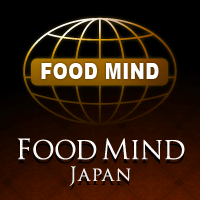 Food Mind Japan Co., Ltd. – Food Mind Japan Inc. was established in May 2004 and they import wine in Japan.  Their motto is "Drink the good stuff, eat, be impressed. Go tell the excitement. It tries to keep polishing the sensibility." The purpose that we do business is to escape from the hustle and bustle that is the people in the modern life by wine (food), joy Fureaeru wine is a natural crops (food), mental enhancement by it, can of that measure there is no joy and excitement, and so as to obtain the joy of harmony with nature, there to make efforts to the people of the assistance.
Then, to create the culture and industry of wine (food), it will contribute to the society and people.
For proposing your wines or buy wines, you can send them a message via their contact page .
– Official Foodmind Website Here –
---
 Since a few years Innovative Importers have become a major importer in Asia, working with the main distributors (HORECA – Convenient Stores – Main retail chains of large distribution like 7-Eleven …).
 Innovative Importers is the new name for our network that is developing worldwide.
Historically specialized in very large quantities by shipments of several single-product containers only, Innovative Importers now imports in all quantities an additional range of innovative and high-end products, selected at the source among the best in the world.
For proposing your wines or other alcoholic beverages, you can send them a message via their contact page or send a direct email to info@innovative-importers.com
– Official Innovative Importers Website Here –
---
Co., Ltd Ur Glue Japan – Australian continent is a clean wilderness full of earth that has been isolated from the pathogen. Ur glue Japan  knows that the excellent science and rich agricultural processed products by taking advantage of natural Australia, to cherish the encounter with many years accumulated know-how and people, rich and friendly living environment creation and people of Japan of everyone we aim to partner responsible for a role of business creation-friendly.
For proposing your wines or buy wines, you can send them a message via their contact page or send a direct email to t-ikezawa@w2.dion.ne.jp  .
– Official Ur glue Japan Website Here –
---
China Distribution & Logistics – With a team of dedicated professionals with over 25 years of China experience in marketing, brand building, distribution, supply chain and logistics management, CDL enjoys a prominent position in the FMCG market in the People's Republic of China.The management team has hands-on experience in the marketing and distribution of food and beverages with special expertise in imported water, beer, confectionery, teas and coffee, spirits and ready-to-drink beverages. Other domain expertise include health care and beauty care products, general household goods, toys, electronic products, clothing and fashion.
For proposing your products , you can send them a message via their contact page  or you can call them at: +852 2865 3883.
– Official China Distribution & Logistics Website Here –
---
Five Star Wine international Limited is a professional wine importer, merchant and wholesaler since 1996. We mainly distribute French Wine in Hong Kong, Macau and Mainland China.
They distribute an Important range of quality wines, which have been selected from Vin de Table, through numerous, and exclusive Petits Chateau and Cru Bourgeois, up to the Grands Cru Classes.
For proposing your products , you can send them a email at: office@fivestarwine.com.
– Official Five Stare Wine Website Here –
---
Chuan Seng Huat Liquors established in the year of 1967. It is now one of the main importer/exporter and distributor in Singapore, specialized in wines, spirits, and beers. It is also recognized as one of the main wholesalers representing distributors for their well-known brands in Singapore.
For proposing your wines or buy wines, you can send them a message via their contact page or send a direct email to sales@chuansenghuat.com.sg
– Official Five Stare Wine Website Here –
---
---
Vinum supplies only the best quality wine, at whatever price. It guarantees that any wine a client buys and receives through Vinum will be of the best possible provenance, in the finest condition and kept and delivered in perfect storage facilities."After more than twenty years of visiting the prestigious chateaux of France and tasting their finest wines – as well as fostering a love of good food – the people behind Singapore's leading fine wine merchants genuinely do it for the love of it. Now, after more than a decade of business, that passion is still very much alive."
For proposing your wines or buy wines, you can send them a direct email to gwen.ng@vinum.com.sg or call at +6012 210 9909.
– Official Five Stare Wine Website Here –
---
VIETRANS  trades  in  the multi-services  of which the key services are Import-export – Logistics – Construction – Real estate.  VIETRANS has been members of the famous international  and domestic organisations such as FIATA, IATA,VCCI,VLA… Apart from being the leading company in the Import-Export  and Logistics services, VIETRANS  owns the prestigious trading mark as well as has  much experience of  Construction and Real Estate fields. VIETRANS built a lot of the State's major projects  such as school, hospital, wharf,  modern warehous.If you need an importer you can send them a message via their contact page or send a direct email to: vietrans@fpt.vn.
– Official Five Stare Wine Website Here –
---