Spain is the world's largest producer of wine and the country with the largest number of vineyards in the world!
   Spain has an extremely varied climate and you will find lots of smaller ´micro-climates´across the country, each perfect for growing different kinds of grapes.
There is almost impossible to resume the list of best wine regions only at 3 since Spain is a country full of tradition, know-how and wine history but we will try to make that.
Rioja wine region, Ribera del Duero, Navarre.
RIOJA
In Spain, Rioja is synonymous of wine. The denomination of origin spreads along 54.000 hectares around three different Communities (La Rioja, Basque Country and Navarre). The wines of Rioja are the most famous of Spain and its long tradition supports their fame.

winetourismspain
Marqués de Riscal
Is one of the oldest Rioja wineries. Founded in Elciego (Álava) in 1858 by Guillermo Hurtado de Amézaga, from the outset it has been a point of reference in the winemaking business at both national and international level.
D.O. Ca RIOJA
D.O. RUEDA
V.T. CASTILLA Y LEON
CONTACT:
Website: http://www.marquesderiscal.com/ 
Phone: +34 945 60 60 00
Email: marquesderiscal@marquesderiscal.com
---
RIBERA DEL DUERO
Castilla y Leon means Romanesque architecture, austerity and also wine. Castilla y Leon offers many possibilities to the tourist wishing to enjoy a cultural and gastronomic break. Ribera del Duero is one of Spain´s top wine producing region. It specialises in red wines and its geography is shaped by the Duero river.

winetourismspain
Bodegas Protos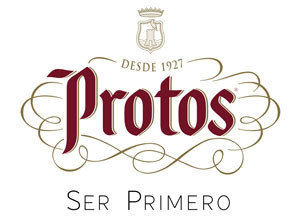 Was founded in 1927 as the first in the Ribera del Duero region. Protos translates as "the first" in Greek. Our complete wine portfolio includes Protos Crianza, Protos Seleccion, Protos Reserva, Protos Gran Reserva, Ribera Duero Tinto, Ribera Duero Rosado, and Protos Verdejo.
CONTACT:
Website: http://www.bodegasprotos.com/
Phone: +34 983 878011
Email: bodega@bodegasprotos.com
---
NAVARRE
Navarre is one of the most famous Denominaciones de Origen in Spain. There are many wineries which produce wine belonging to the Navarre DO, but also wines which are part of the Rioja DO.Navarre is famous for its rose wines, but other types of wine are also produces, such as surprising whites made from the Chardonnay grape, sweet Moscatel wines, and also red-wine which have been highly appraised by experts but which have not yet received the public recognition they deserve.

winetourismspain
Pago de Larrainzar
The vineyard is the soul of Pago de Larrainzar. Tempranillo, Merlot, Cabernet Sauvignon and Garnacha, from different clones and stocks, are the grape varieties that cover the vineyard's 13 hectares of stone and pebbles, clay and sand. The harvest is made by hand, in small boxes, selecting bunch by bunch.  This ensures the outstanding quality of the picked grapes.
CONTACT:
Website: http://pagodelarrainzar.com/
Phone: +34 948 550 421
Email: info@pagodelarrainzar.com
---